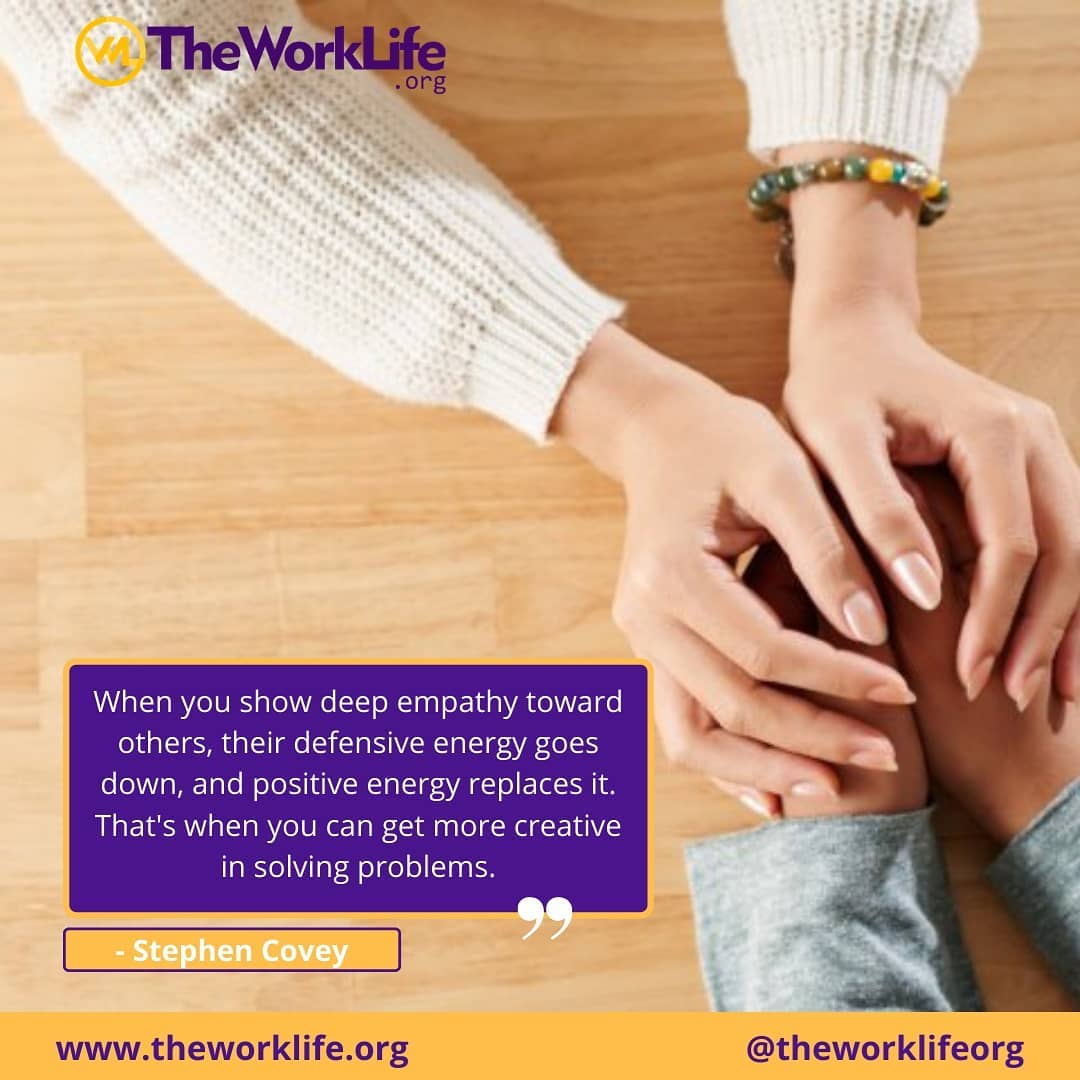 Empathy: A Must Have Skill In The Workplace
"You never have the patience just to sit and listen." "All you ever want to do is try to fix things." "You just don't understand how much it hurts when you said that." "You just don't get it."
Judgments like these and countless others verbalized or thought in the context of our relationships, at work or personal life, often points to one popular problem: the lack of empathy for one another.
Empathy is the ability to understand someone else's thoughts and feelings. It's an important skill needed in human relationships.
Growing up under different situations and environment has given us a particular idea of life. Relating with people based on your ideals, values and beliefs will, in most cases, put you in their bad light. Not everyone sees things the way you do.
As George Bernard Shaw pointed out, "Do not do unto others as you would have them do unto you—they might have different tastes."
Empathy helps you see things in another person's perspective. It helps you work with people from different backgrounds, cultures and countries.
Here are some tips to increase your Empathy level:
Listen more.
Practice active and intentional listening.
Be fully present.
When speaking with someone, be present in the conversation. Don't let your mind drift away.
Use nonverbal communicators.
Like making eye contact, nodding your head, making agreeable sounds that shows you're following the conversation.
Be more open to different perspectives.
See things from the other person's light. Put yourself in the person's shoes.
Like the saying goes, different strokes for different people. Choose to relate more with people based on how they see things. You'll be amazed at how your relationships will blossom.