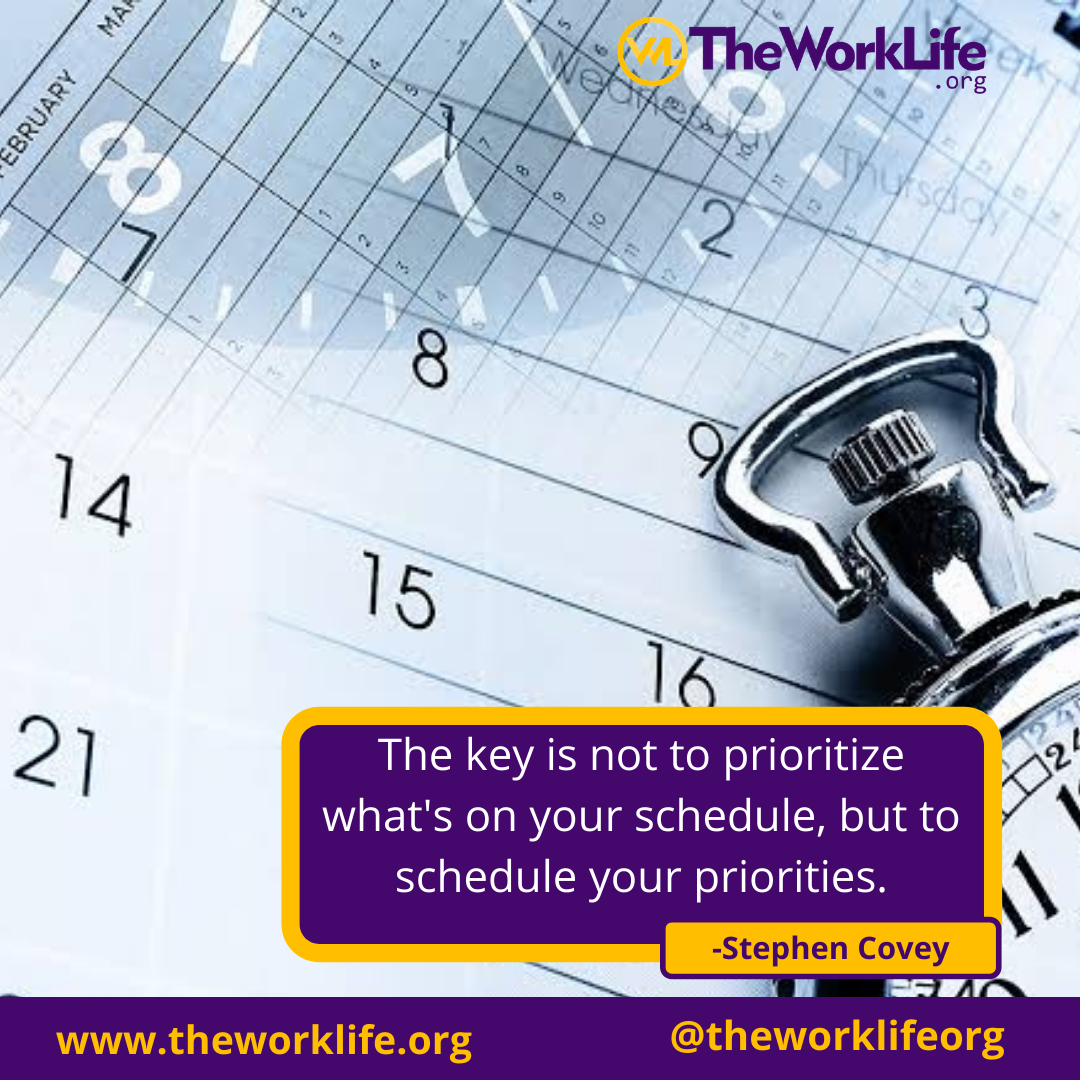 Attaining Work-Life Harmony
Have you ever asked yourself, how most of the wealthiest people work and still find time for themselves without getting overwhelmed?
Let's take Jeff Bezos for instance. According to him, "I go to bed early, I get up early", " I like to "putter" in the morning", he said. " I like to read the newspaper, I like to have coffee, I like to have breakfast with my kids before they go to school", Bezos explained. "My puttering is very important to me". In addition he does the dishes.
He believes that all his staff should stop trying to achieve a "balance" in their work and personal lives as that implies a trade off. Instead, he envisions a more holistic relationship between both.
It's evident that he clearly understands how important it is to harmonize work and personal life and in all, Time Management is "key".
Many atimes we strive to attain work-life balance. But we know that this is only a false sense of having it all together, Rather let's work towards work-life harmony.
The key difference is that achieving harmony means you can focus more on work sometimes and more on other aspects of your life at other times.
Work-Life Harmony gives you an option of rethinking how you manage your time. By re-evaluating how you manage your time, you'll have a lot more of it. You would be shocked at how much time get wasted when it's not being effectively tracked.
Here are tips on how you could create a better Work-Life Harmony:
Have a passion for what you do.
Expect challenges and never get intimidated by them.
Put into writings your priorities for the week.
Delegate when needed
Invest in rest, it makes you more productive.
People who achieve work-life harmony make conscious choices in their lives.
"The Harmonized Life" by our CEO @nkemoffonabo would give you more insight on how to comfortably harmonize your work-life for optimum productivity. Purchase your copies by clicking on the link in bio @theharmonisedlife.
This week, be intentional about achieving harmony in all key aspects of your life.
Have a wonderful week.